Elena Lace Body Buttonup Balloon Long Sleeve Blouse
Regular price
Sale price
$54.95 USD
Unit price
per
Sale
Sold out
The Elena Lace Body Button-up Balloon Long Sleeve Blouse, a captivating fusion of boho charm and feminine elegance. This peasant-style top features a cropped, relaxed, oversized fit, with a unique combination of charcoal-colored lace for the front and back body, and long olive green sleeves.

Crafted with care, the Elena blouse showcases a beautiful contrast between the delicate lace body and the earthy olive green sleeves. The charcoal-colored lace adds a touch of romance and intricacy, while the olive green sleeves bring a bohemian and natural element to the design.

The balloon long sleeves add volume and movement, creating a whimsical and carefree aesthetic. The relaxed fit of the blouse ensures optimal comfort while allowing for easy, unrestricted movement.

With its cropped length, the Elena blouse strikes a perfect balance between modern and boho style. The slightly oversized fit adds to the relaxed and laid-back feel, making it an ideal choice for casual outings or bohemian-inspired events.

The button-up front adds a touch of refinement and versatility to the blouse. It allows you to customize the neckline and style the top in various ways, depending on your preference and the occasion.

Whether you pair it with high-waisted jeans, a flowy maxi skirt, or denim shorts, the Elena Lace Body Button-up Balloon Long Sleeve Blouse effortlessly enhances your style. It offers the perfect blend of feminine charm and boho flair, making it a versatile piece for both everyday wear and special occasions.

Embrace the unique combination of lace and olive green in the Elena blouse and let its relaxed fit, balloon sleeves, and captivating design take your boho-inspired fashion to new heights. Make a statement with this elegant yet carefree blouse that exudes both romance and bohemian spirit.




Share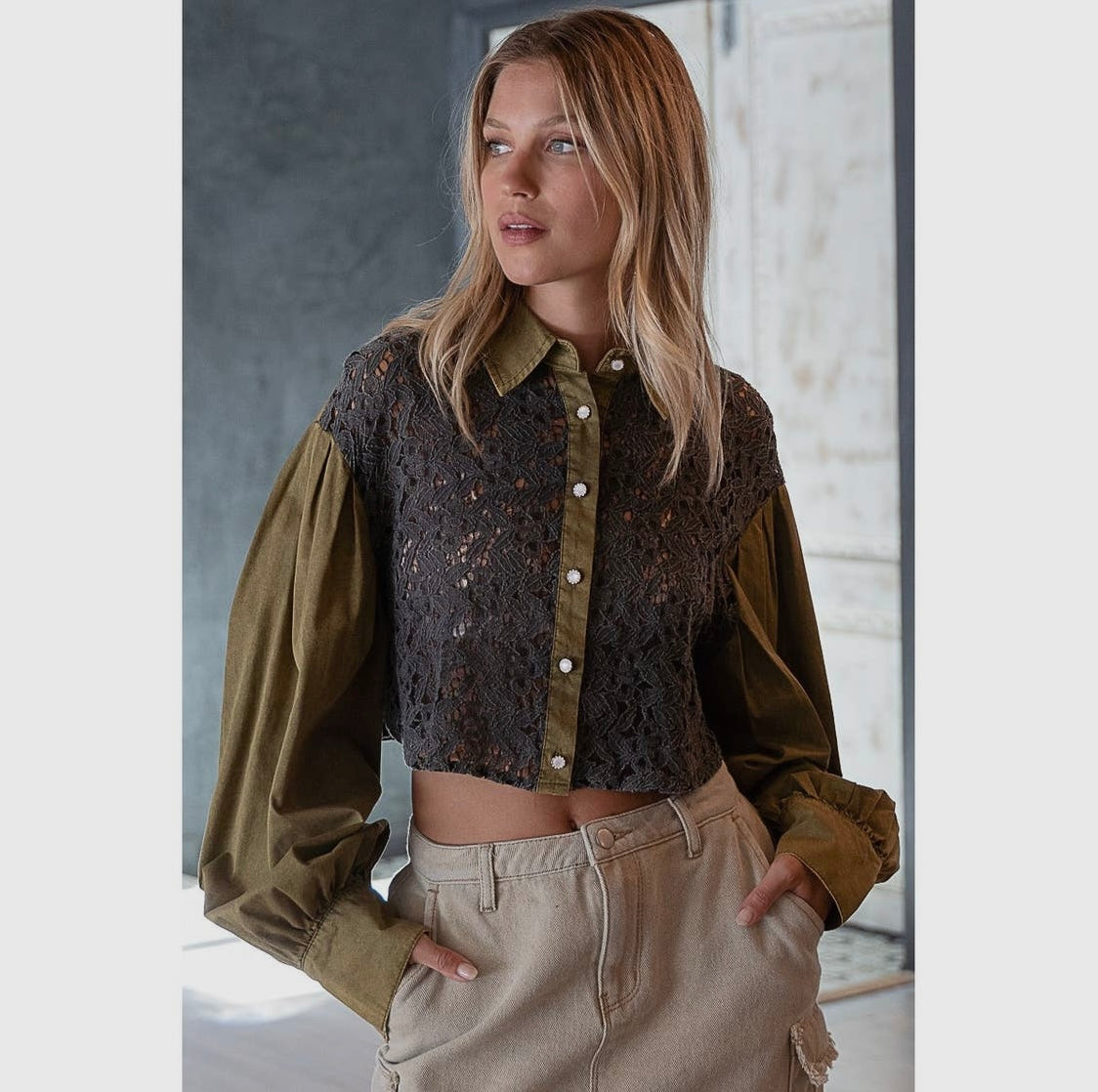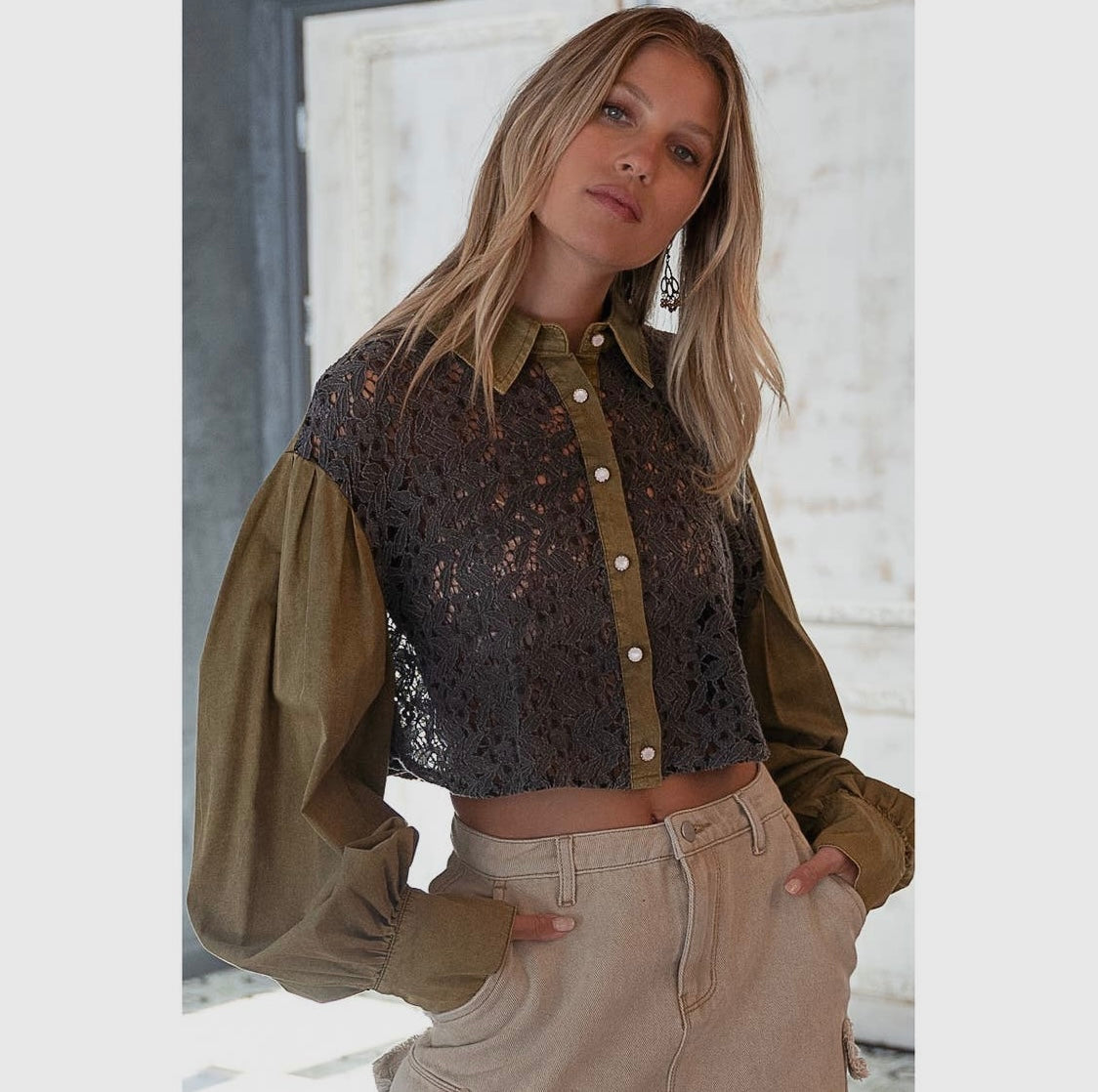 A favorite
Beautiful and comfortable!